Continual commitment to Investment in our People, Technology & Process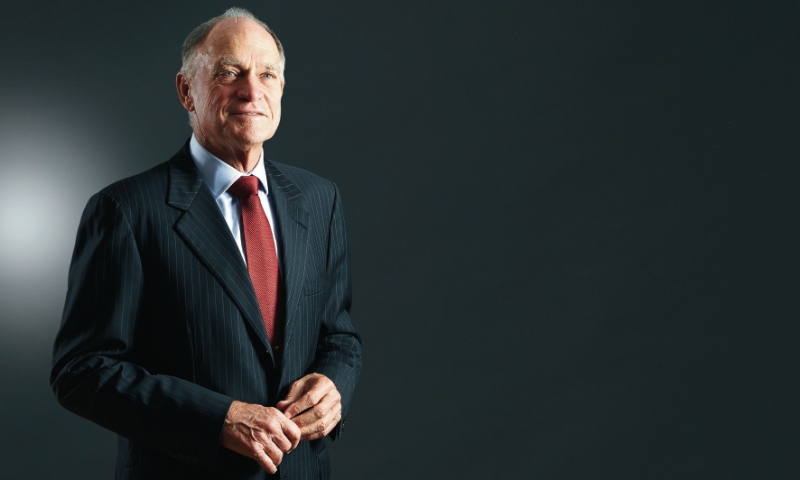 The Ray White family is proud to present itself as a franchisor enabling prospective and existing real estate business owners to maximise their achievements and performance as their careers develop. We challenge our business owners to achieve their potential and to develop skills that they may not have initially possessed. We ourselves have been challenged over the years and we deeply value the relationships we have with all members of our network. Together we have created values and outcomes that have grown our network to become the clear leader across Australia and New Zealand, with many strong businesses emerging in other countries.
Brian White AO,
on behalf of the Ray White Family
Systems, technologies & insights that have transformed careers
The very core of our group's purpose is to provide the best possible environment for all of our members to thrive.
This environment is created by positioning our customers at the centre of everything, and to drive improvement in customer experience through genuine leadership and technological innovation.
The White Family
A customer experience architecture to be proud of
Industry leading proprietory tools, technology, support & processes developed to benefit both members and customers
Requesting a rental appraisal is completely free of obligation or cost so we encourage you to reach out and discover the possibilities available for your own investment property or portfolio.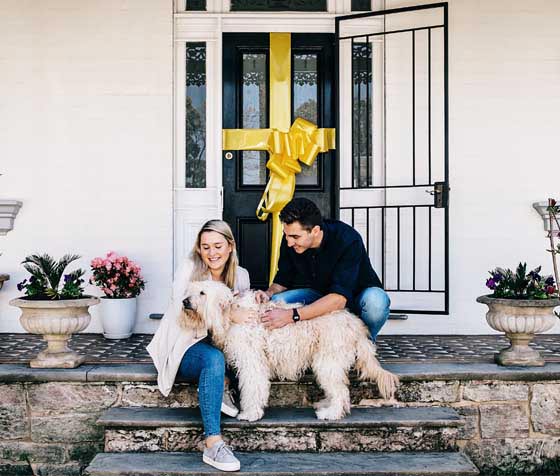 Your New Zealand Support Team
The Ray White Group is committed to support the development of our members so they can deliver outstanding customer experience.
Here are 12 reasons and 12 innovative facets of Ray White dedicated to you and your business so we can continue to grow together
What our Owners Say About Us
The Ray White Corporate team keeps us ahead of the trend as industry leaders by providing tools so our salespeople and administration teams can be more efficient.   We've been part of the Ray White family for over 25 years and appreciate the continued innovation and quest for excellence, while providing ease of use systems.  One System, with its range of CRM, reporting and document management capabilities, gives our salespeople and admin teams the means to use time effectively, so our clients can be our number one focus.
We have been part of the Ray White Group since 2002 and have witnessed the constant development and growth that this company provides. Part of this is the One System, which keeps us at the forefront of the latest technology. It would be impossible for us to individually manage everything that One System offers us, so the fact that is it all taken care of allows us, and our Salespeople, to spend our time where it is more beneficial. Salespeople who have joined us from other companies cannot believe how effective and efficient One System is. Couldn't be happier.
Being an owner / operator of a real estate business gives me the chance to utilise the One System from both a business systems and administration perspective alongside the benefits it provides me as a salesperson. From the business side, I see the benefits being the streamlining of our administration - to be as efficient as possible. The tools from the Google suite along with MyDesktop allow me as a salesperson to have control over my sales business and the cloud's flexibility enables me to conduct my business from any location that my client, or I, might be at.
Absolutely love it! The One System has enabled our sales and support teams access to all office templates and documents anywhere, anytime and all updates are immediate. Client and customer management can be customised, automated and tracked - helping plug the leaks and identify opportunities. Full online training has enabled the implementation and training of current and new staff so much easier. Real-time reporting on the sales team activity has also made managing their business relevant and efficient from a management perspective
We have salespeople managing more stock more efficiently, as the One System lets our agents get on with listing and selling real estate as they spend less time doing administrative tasks. One system has also been one of our best recruiting tools: the ability in knowing when we sit down with agents from other companies that our systems and technology are miles ahead of what they are presently using is simply awesome.
One System is the quickest and easiest way to keep in touch with your database and future buyers. The world is heading towards digital and you can't afford to get left behind.
"Thank You" Ray White for providing such a "one stop" complete system for my Salespeople and Administration alike! It is a system that we all find user friendly. It is organic in that improvements are on going, whether from user suggestion or technology improvements. I can with all confidence advise new staff that we provide the best in the world system to assist them become their best, at their pace.
Ray White is an invaluable business partner for Carpenter Realty. For us, to be able to focus on growing our business knowing that the technology side is constantly being improved behind the scenes is a massive asset. From the best training for our salespeople to mentoring for business owners, all bases are covered and it is clear that the effort and investment in time and resources by Head Office and the White family is relentless. Leadership is strong and direction is clear. We all know where we are going as a company. And the confidence that gives us is priceless.
I love being part of the Ray White group, for over 20 years now I have seen and been through Partnership changes, Christchurch Earthquakes, GFC's and KFC's and have had the support and backing of Ray White family as we have in return, this cemented our relationship we are there for one another. They allow us and encourage us all to grow and empower our team members to reach their potential. I have always liked the One System, it's suitable for all levels of real estate experience and tech competence. Simple and everything under the one roof easy to learn, functional and enjoyable. Running multi offices becomes easier and database and relationship management is systemized...Thanks Team
The support provided by Ray White Corporate team is second to none. The One System provides untold avenues to assist the whole team , admin, property management, management and the sales team. No one is left without support. One System maintains data in a way far superior to anything else we have used. We are a small office and time is extremely important. The One system certainly helps with that. Ongoing training is always readily available via video as we are provincial.
When I chose to start my own Real Estate business it was an easy decision on which brand I would choose. I was fortunate enough to be able to start my career within the Ray White Group and learnt very quickly how the One System worked for me as a salesperson. The other brands cannot match the systems Ray White have in place. From recruitment to client and customer care we have it all. The technology team at Ray White are efficient, flexible and helpful, allowing us as managers to focus on looking after our staff and our customers and clients. The One System is exactly that, one system that delivers and allows us to grow, as we head into a very digital market, we are proud leaders in this field.
The Ray White software, systems and support team make the running of our business far more relevant, systemised and compliant than ever before. Advice and specialist help is always available at our fingertips. We are continually encouraged to be the very best we can be, which in turn enables us to deliver to our customers in a timely and value add manner. We are proud to be part of a franchise that leads the way in technology, research and future trends to keep our businesses relevant for the continually changing real estate landscape.
Join the Ray White Team
We are looking for genuinely committed business owners, salespeople (experienced or not),
property managers, and administration staff to join us