Want to know how much your property could sell for?
We have a wealth of experience throughout New Zealand. "Your property is probably your most valuable asset. When it comes to selling, you will need someone you trust, not just to get you the best price, but to take care of all the details in a professional manner."
Ray White has played a leading part in the development of the real estate market in New Zealand. Our distinctive yellow branding can be seen in virtually every city and suburb throughout New Zealand.
Our name is recognisable, trusted and reflects our professionalism. You can be confident you will receive the level of service you expect. 
Ray White is a fourth-generation family owned and led business. It was established in 1902 in the small Queensland country town of Crow's Nest and has grown into Australasia's most successful real estate business, with more than 1,000 franchised offices across New Zealand, Australia, Indonesia, and Hong Kong. Last fiscal year, Ray White sold $44.22 billion, up 8.6 per cent year on year, worth of property.
Every day, Ray White helps 61 New Zealanders sell their home.  All of the Ray White offices are individually owned and operated by local people. People who live and work in the area; people who can pass on their local market knowledge and expertise to their clients.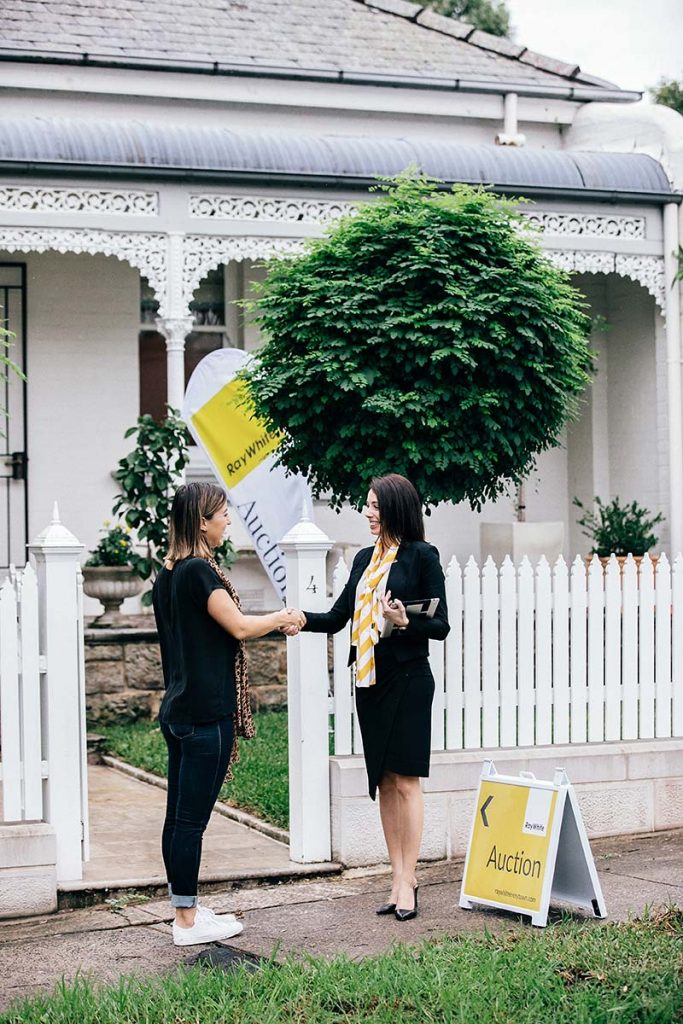 Looking to sell or let your property?
Drawing from a 118-year heritage of serving local communities, our teams are rigorously vetted, trained and
equipped with the latest market knowledge to deliver on your expectation. At Ray White, we work for you!